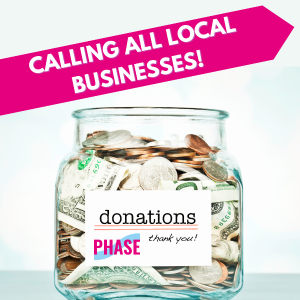 We believe that every young person should have access to the support and skills they need to cope with challenges and thrive in life… BUT we can't do it alone! That's why we rely on the support of local companies and organisations who believe in what we do and want to make a difference for the next generation. There are lots of ways you and your company can help:
• Sponsoring Mentoring
• Matching Donations
• Hosting Fundraising Events
• Making us your charity of the month/year.
• Making a one off monetary donation
• Hosting a collection bucket for Phase.
Together we can make a lasting impact on the lives of young individuals and help create a brighter, healthier future for our community! Get involved: phasethornbury@gmail.com