Over 100 young people in our community supported by PHASE!
Despite the huge challenges we've faced with school closures and restrictions we have achieved and exceeded our goal of supporting 100 young people this year.  As we reach the end of this school term we're also celebrating being 'almost' back to normal. This term has seen the return of face-to-face counselling in school settings and more of our mentors meeting with their mentees in school as well as continuing 'walking and talking'.  We've worked hard to support all referrals received and are so grateful to our team of volunteers for helping make this happen.
"Fridays are my best day, I see my PHASE mentor, tell him about my week get my head sorted out for the weekend, he helps me stay strong and not take as many risks.  He also helps me make a plan for getting things right at school the next week"  Year 10 Mentee
Could you be a Mentor?
PHASE mentoring is all about empowering the young people in our community to believe in themselves, make positive choices and raise aspirations.
We have a large team of volunteers from diverse backgrounds and age groups.  We provide training and supervision – if you are interested in joining our fabulous team and can spare an hour or two a week to support young people in this way please get in touch click here to register interest.  Training starts in September 2021!
"I will always remember and value some of the role models that I had in my life who I could talk to. They were older and a bit wiser than me, but they weren't my parents! Being a mentor gives me the opportunity to return this favour. I can can listen and sometimes advise from a different angle, with slightly less heat and with much less emotional involvement.  Young people are an important part of our community, one that can really inspire and make change if they are allowed to. I'm proud to be part of PHASE."  Selina Slater – PHASE Mentor
"I really look forward to my weekly sessions with the lads I mentor, I've loved helping the young people I work with make better choices and have learned a lot about myself.  It's one of the best things I've ever done!"  Simon Varney  –  PHASE Mentor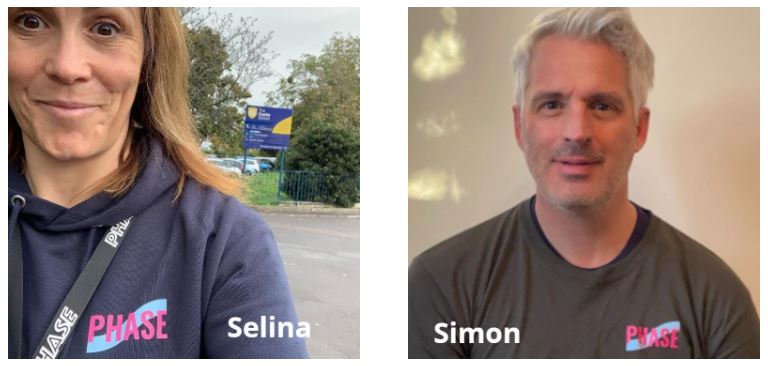 New service: academic support
We are trialling this new service at Castle School offering disadvantaged students some extra help with their Maths and Science studies.  We're really grateful to our volunteers Dave and Rachel for helping get this up and running – their drive to see young people reach their potential is inspiring.  We are looking to expand this service, now more than ever our secondary school aged students need our help with catching up.  If you are a teacher or tutor, retired or currently working with some time to spare, do get in touch if you're interested in supporting this service.
Register your interest – click here
Team news
Huge congratulations to Marie Isles who has been appointed Operations Manager.  Marie takes up this post in September but has been working for PHASE in various ways for the past few years.  We know she will do an excellent job!
Thanks to a great response to our last newsletter we have a whole new team of Directors supporting the work of PHASE!  We'll be sharing more about them in the coming months.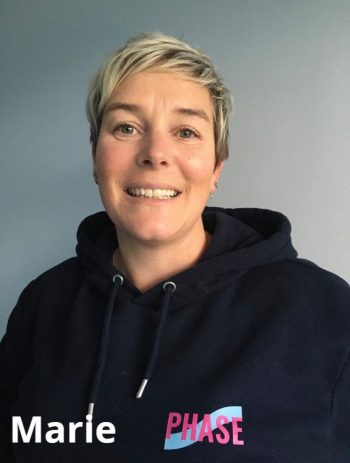 We have loved working with Mike and Charlotte – Youth Workers from TBC.  They joined our 'walk and talk' mentoring team when restrictions stopped them from working in school and have between them mentored several vulnerable young people.  Charlotte is now on maternity leave, we wish her a happy time.  Watch this space for news of Mike's continued involved with PHASE.
Big thanks to them both!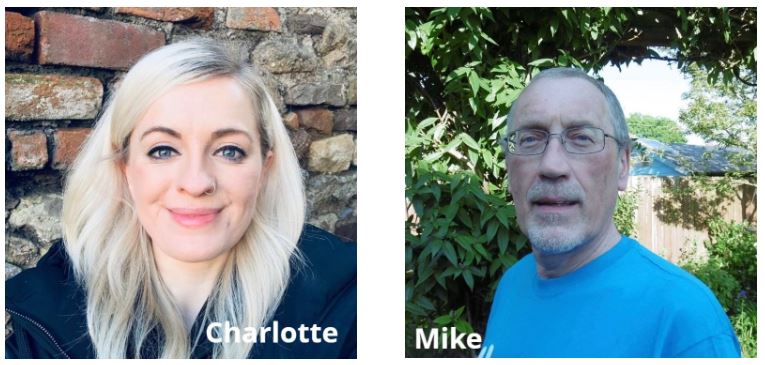 We are recruiting!
We are looking for a skilled and motivated volunteer to help us with the administration of the mentoring and counselling services.  This is a working from home post and we anticipate it taking 4 hours per week.  Please contact us if you are interested in this role.
We are also looking for a voluntary Fund Raiser to complete applications for grants and awards. This will involve researching and looking for opportunities and completing paperwork surrounding applications.  This role could also sit within the Voluntary Directors team.  Please contact us if you are interested.
Each of these roles are voluntary and vital to enable the support services we offer to continue.  Experience is desirable but not absolutely necessary and all roles and working hours are flexible.
Partner news
Krunch South West are running an exciting Summer programme in August. All sessions will include a mix of activities, such as creative arts/craft and outdoor games/sport. Please see the Krunch website for all the info http://krunch.org.uk/krunch-sw/services/youth-clubs/, or contact Penny@krunch.org.uk
Skate Fest is a family event at the skate park on Saturday August 21st. There will be a whole range of fun activities, such as inflatables, graffiti workshops and a skate competition.
Thornbury Baptist Church are running activities for primary aged children please visit their website for info https://www.thornburybaptistchurch.org.uk/
"What an amazing year we've had working with the wonderful young people in our community. We can't share their stories but we can celebrate some really positive outcomes.  It's been a tough year for small non-profit organisations like PHASE so we are really grateful to have been able to keep our services running.  Our referrals have increased significantly and we're working hard to expand our capacity to be able to meet the needs as they arise.
If any of the opportunities in this newsletter interest you please don't hesitate to get in touch or maybe you would consider making a donation – any gift however big or small will go directly towards supporting young people in our community."
Ally Budd – Founder & Director